The innovative lamp equipped with different features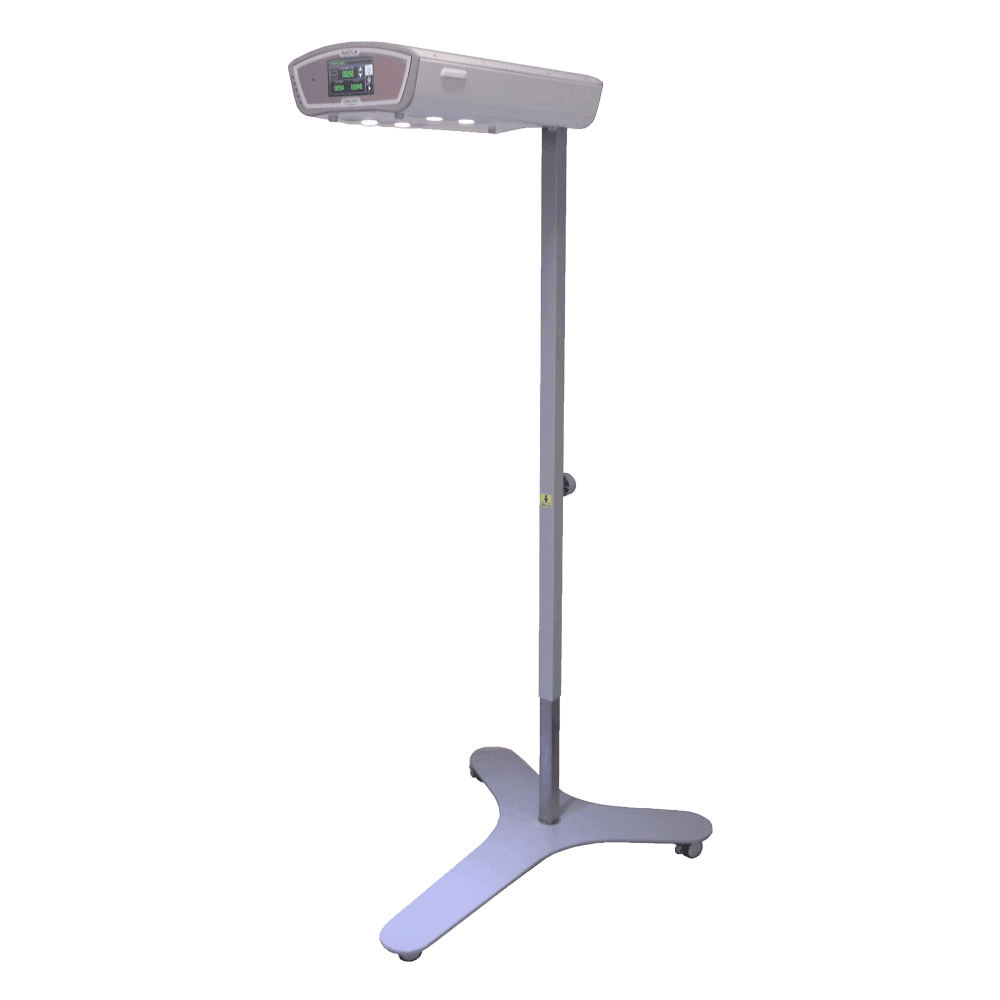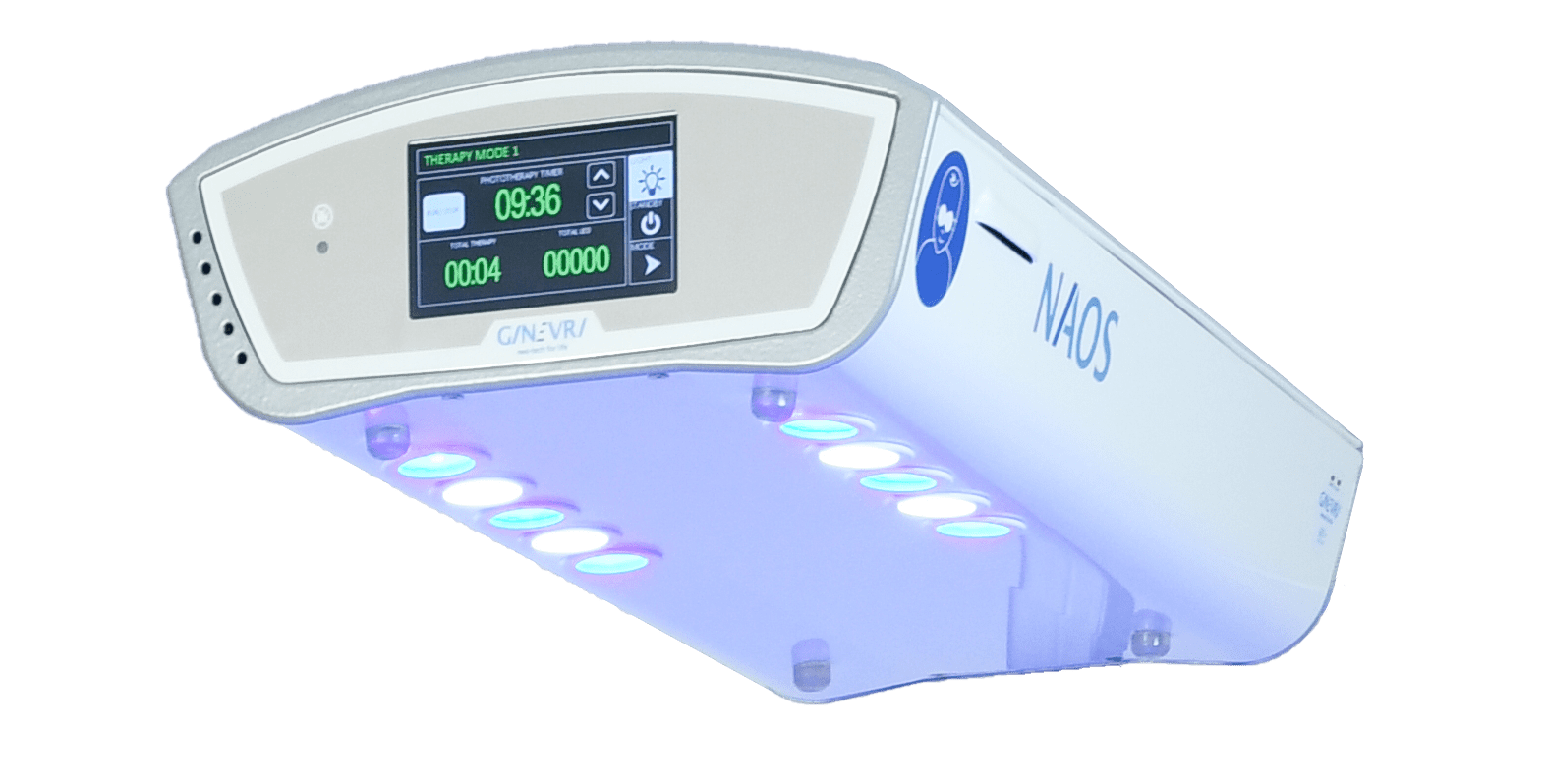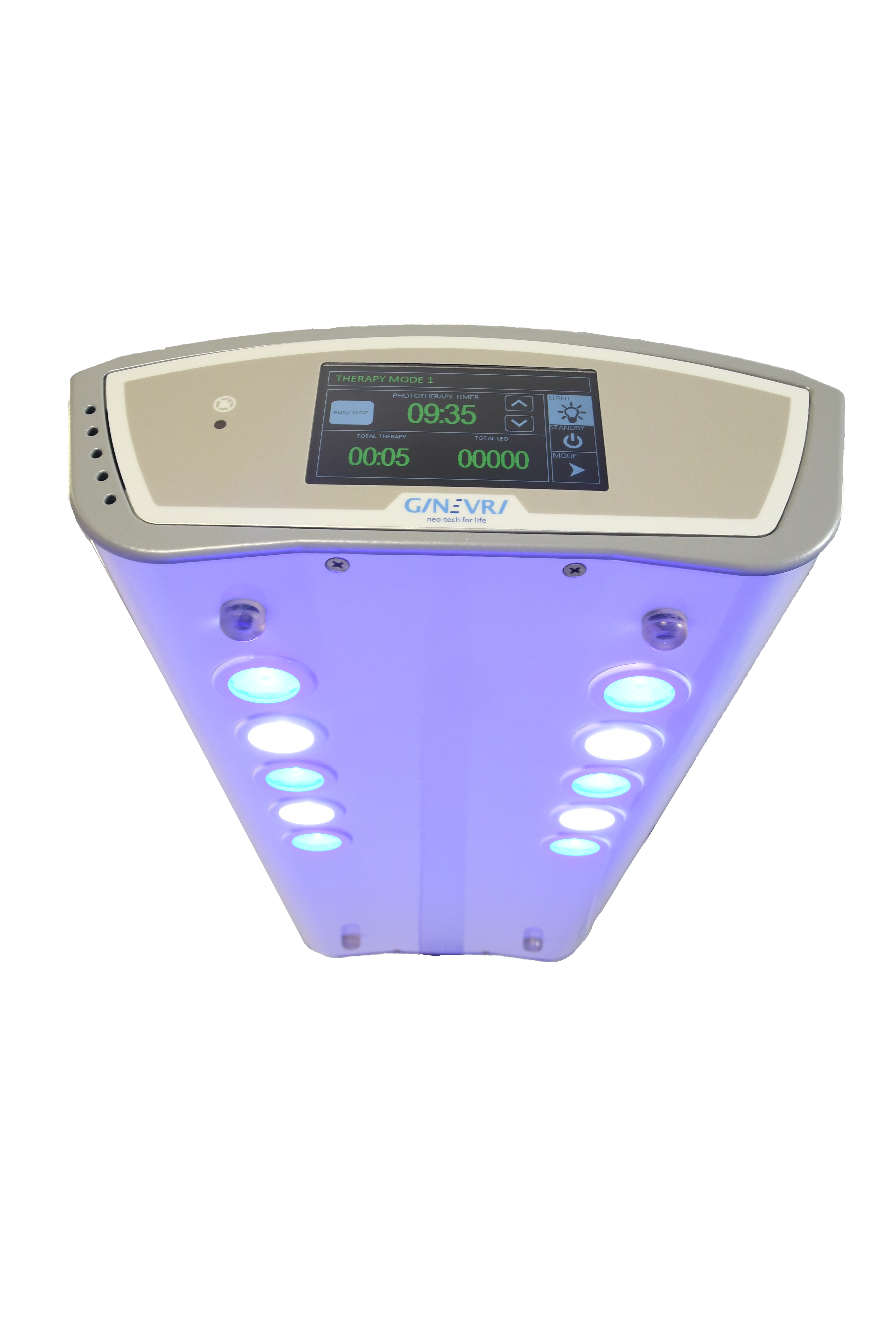 The new Naos  Lamp is the fruit and results of recent studies carried out on the efficiency of the new Power LEDs for the treatment of hyper-bilirubin in newborns. The research in this field has permitted the creation a new line of GINEVRI phototherapy lamps.
The new lamps are equipped with 6 Power Blue LEDs for treatment of jaundiced newborns which emit light energy in wavelengths centred around 455nm. The resulting power, 5 or 6 times more than the normal fluorescent lamps, greatly increases the treatment's efficiency. Illumination is provided by 4 Daylight White LEDs which make clear and accurate observation of the newborn  possible.
The Naos lamp has an electronic module which controls all the phototherapy and illumination functions and makes it possible to manage  multiple  therapy  cycles.
The control panel displays:
– The time set for the current therapy cycle;
– The time remaining  of the therapy cycle;
– The total therapy time;
– The lamp life;
This lamp can be positioned on the incubators or mounted on a dedicated height adjustable stand (optional) with a T base which makes it more manoeuvrable also in very crowded crèches and simplifies the positioning of the lamp above the incubators.
Please log in or register in order to:
- access the technical data sheet
- download the catalogue
- get a quote
- obtain a product sample