The intensive therapy ventilator for newborns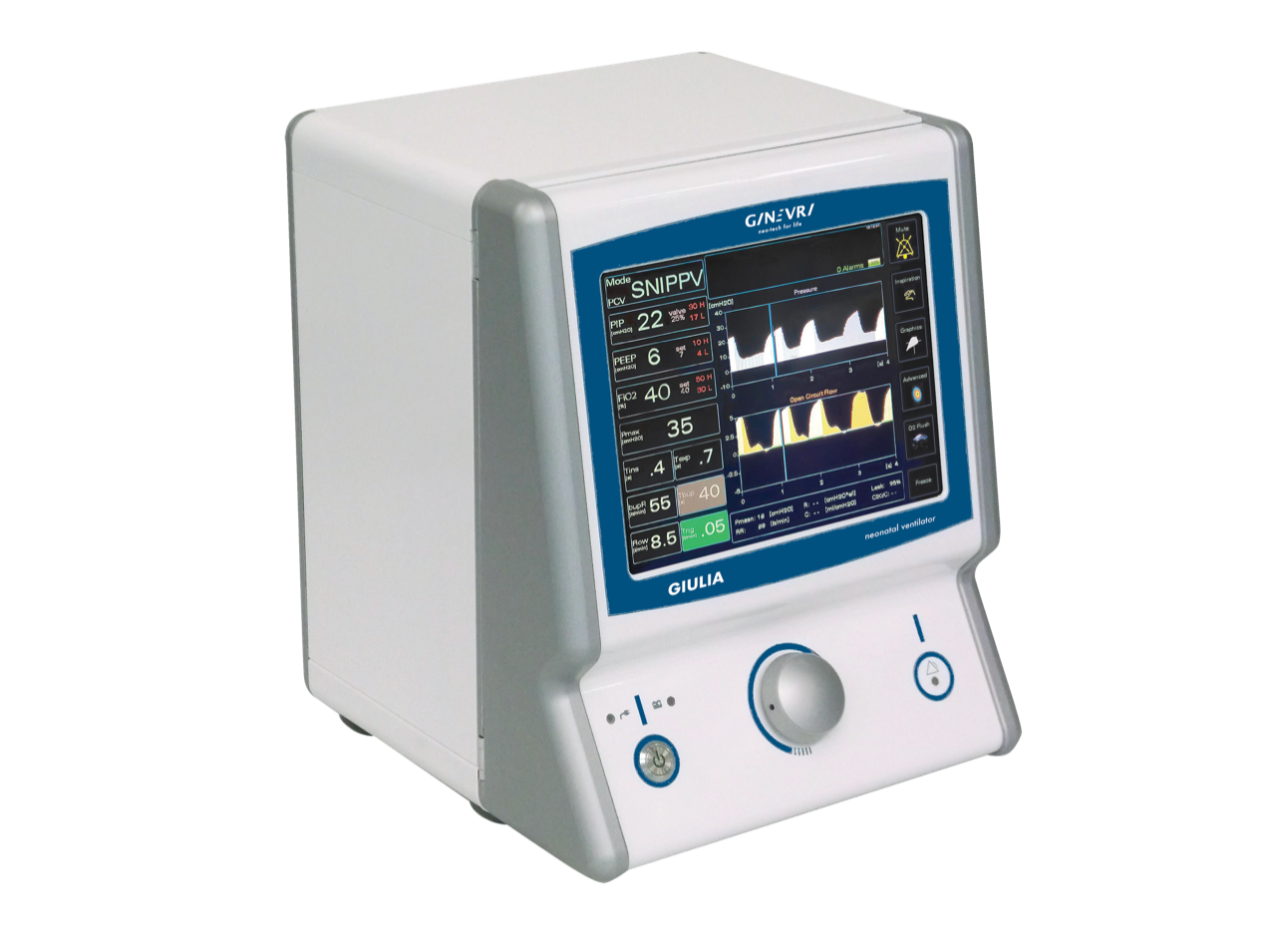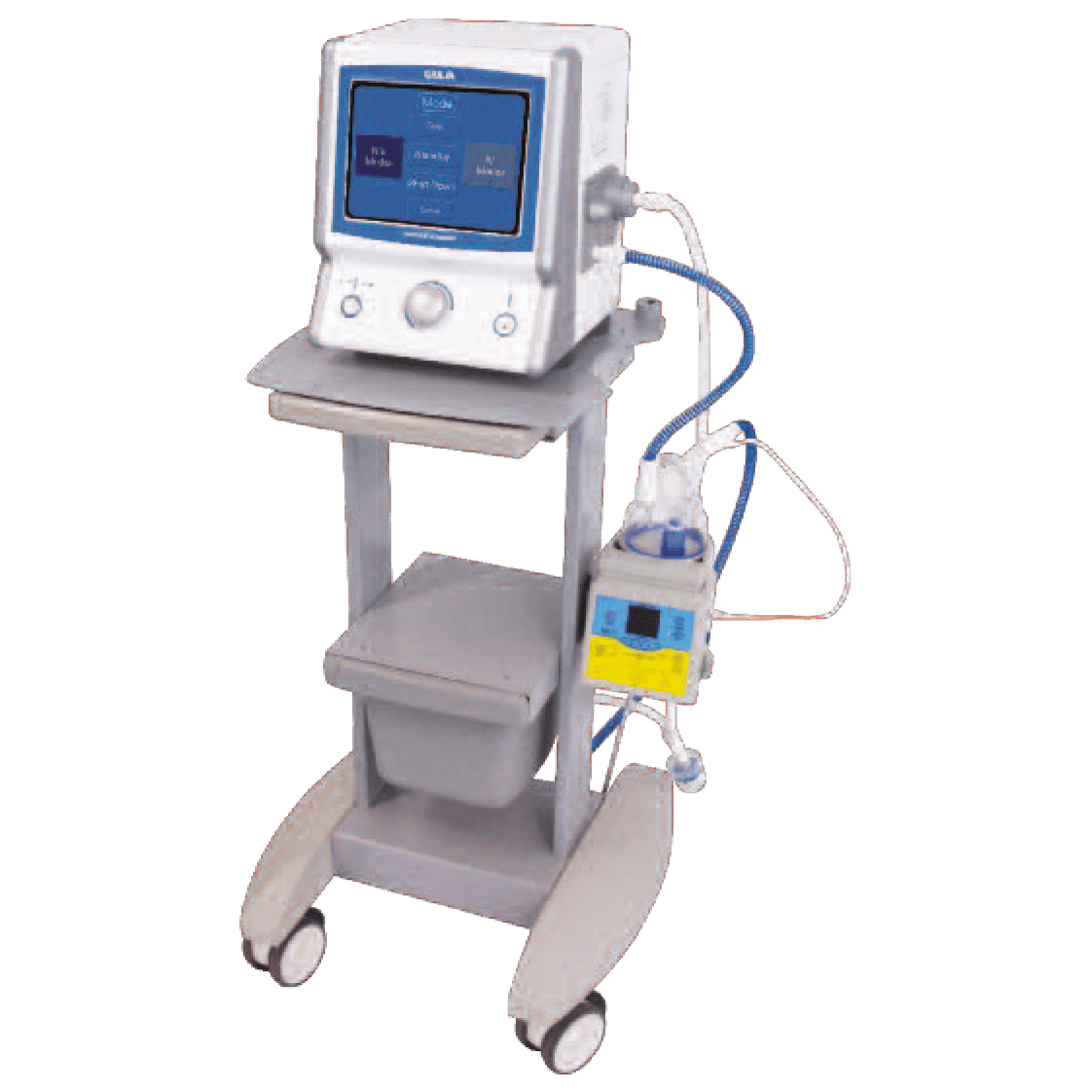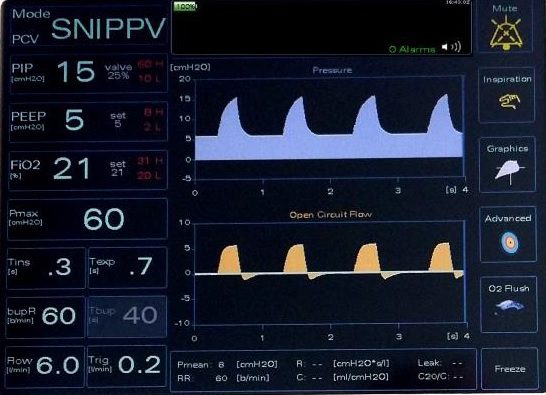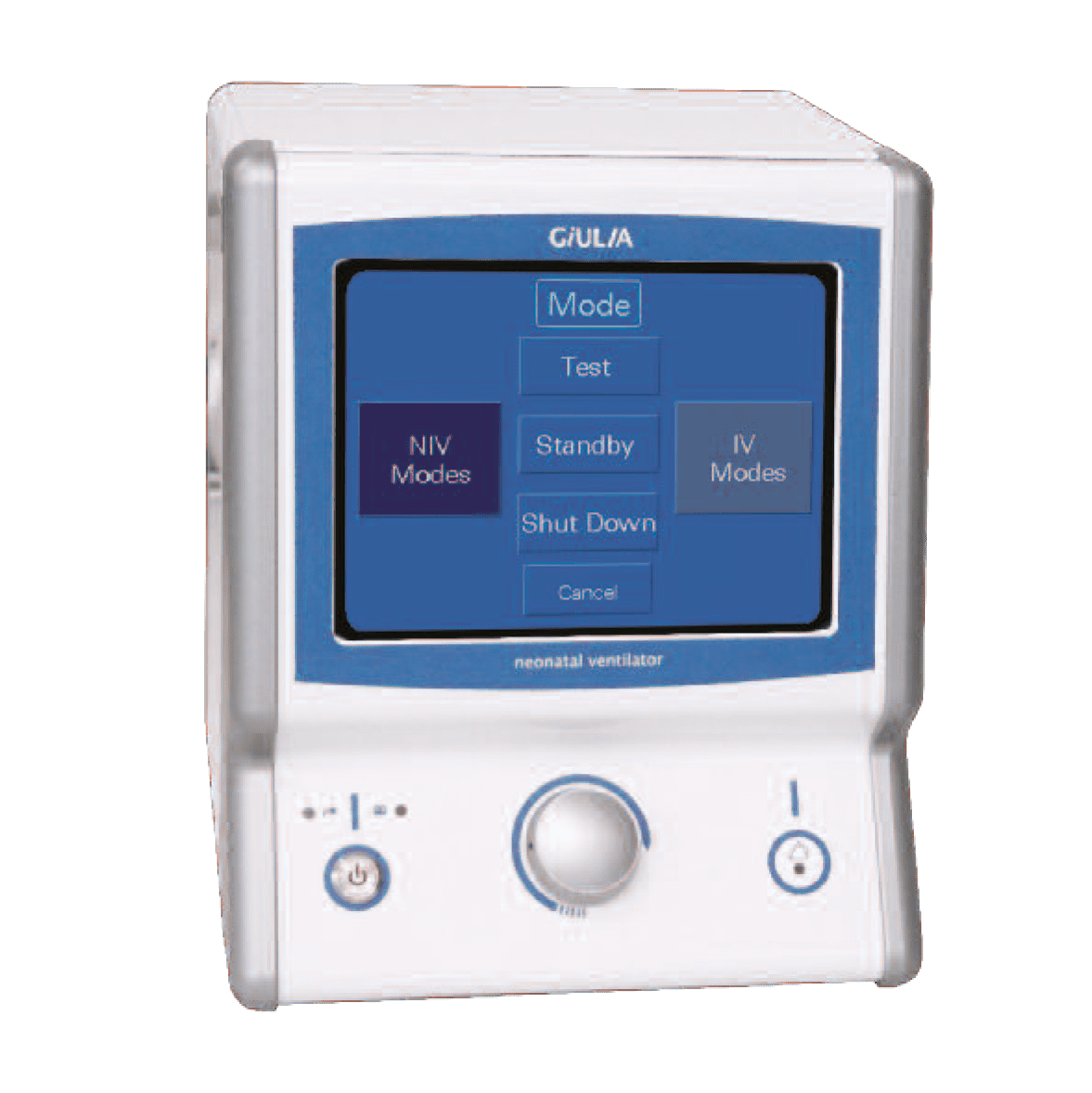 The GiULIA is an intensive therapy ventilator for newborns, even of low birth weight and premature, time cycled, with flow trigger that allows to perform conventional ventilation modes, even with guaranteed volume mode and a unique list of non-invasive ventilations: in addition to the NCPAP and NIPPV modes, the GiULIA is in fact the only neonatal ventilator with synchronized flow able to perform non-invasive NCPAP + backup apnea, SNIMV, and SNIPPV modes.
For synchronization with spontaneous act, an extremely sensitive flow trigger is used with a minimum level of 0.05 l / min.
VENTILATION MODES:
– CPAP – NCPAP
– SIMV – SNIMV
– IPPV – NIPPV
– SIPPV – SNIPPV
– VTV (invasive only)
– HHFNC (non-invasive only)
The transition between invasive and non-invasive methods is quick and easy, in fact it occurs by replacing only the patient interface without having to replace the entire circuit, significantly reducing the time and costs for the weaning of the patient.
The GiULIA is equipped with a 10.4 "color touch-screen display on which it is possible to view all the physiological parameters useful for ventilation, set values, limits and alarms and up to 3 simultaneous curves / loops. it also allows the export of all parameters (Measured and Set up) and the screen-shot of the display by simply inserting a pen drive, without any particular procedures, even during ventilation.
Technical details
Weight: 18 Kg
Dimensions: 38 x 33 x 38 cm
Safety class (IEC 601.1 / CEI 62.5): I B
Medical device class (93/42/EEC): IIB
Patent invention No:
USA US 7,814,906 B2;
India 264045;
Cina 200610077819.3;
Europe EP 1719536
Please log in or register in order to:
- access the technical data sheet
- download the catalogue
- get a quote
- obtain a product sample