The unique lamp designed to integrate intensive phototherapy and heating treatment of newborns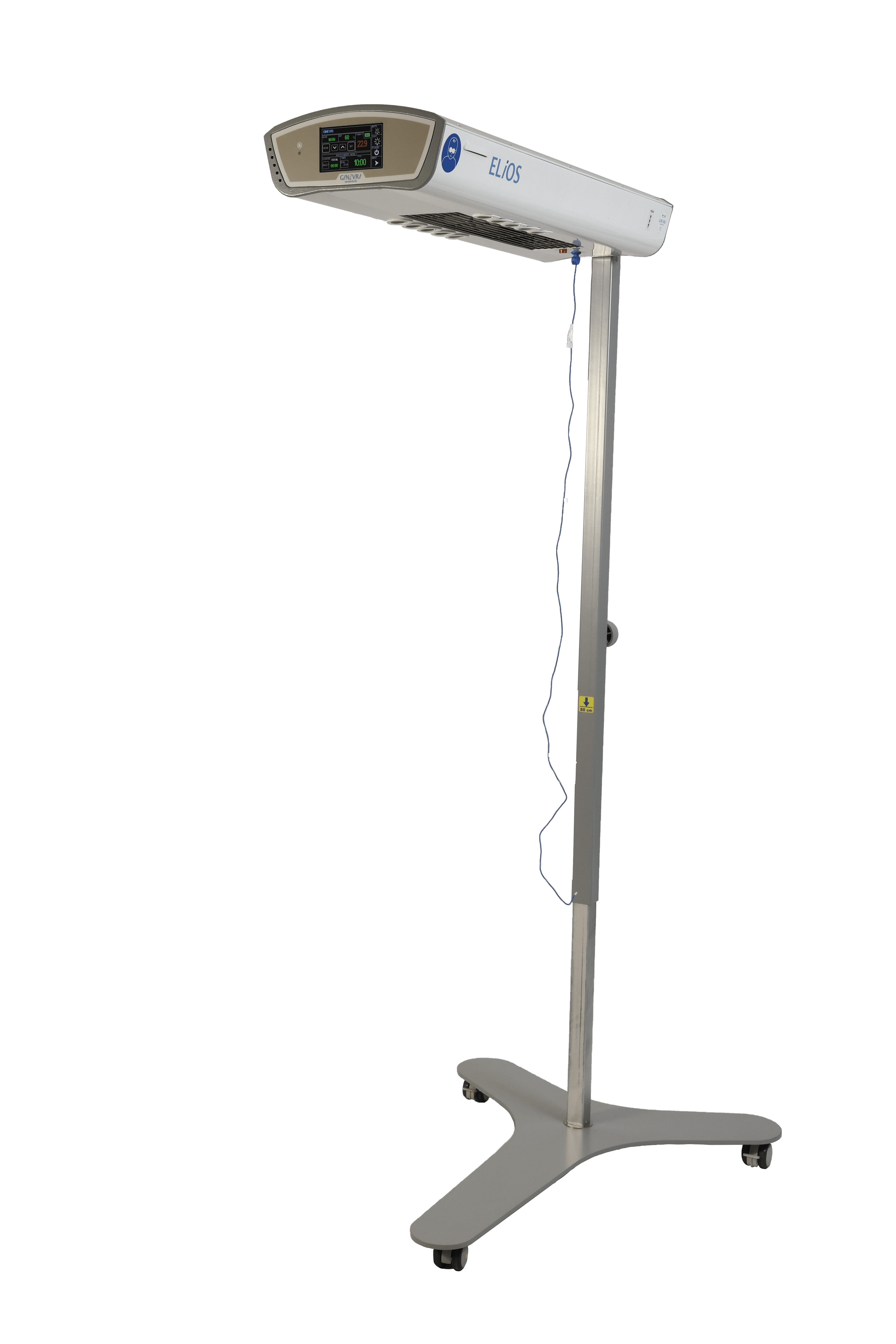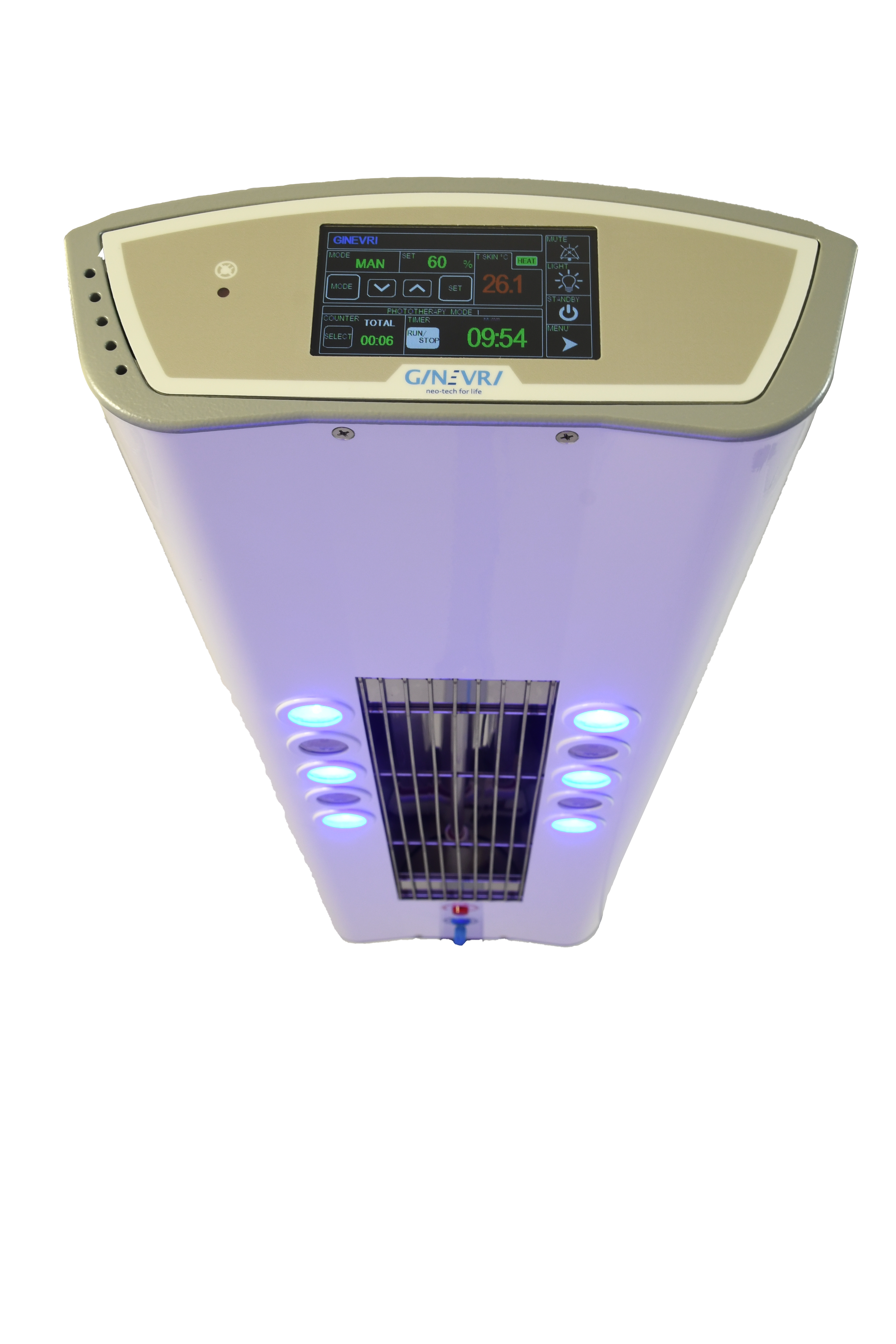 The Elios Lamp, unique of its kind, has been designed to integrate intensive phototherapy and heating treatment of newborns who can be placed in beds, changing tables and neonatal treatment tables. 
The apparatus is equipped with an infrared radiant heating element for heating, 6 high efficiency blue Power LEDs for intensive phototherapy treatment and 4 high efficiency white Power LED's for illumination and inspection of the newborn, everything integrated for use and control by an electronic micro-processor controlled control module. 

The heating system consists of a 350W radiant quartz tube with infrared emission and it can be used in either Manual or Automatic modes.

Complimenting those functions already present, the Manual and Automatic, there is also a Pre-heating function which provides for the supply of heating to be equal to 30% of the maximum heating output. 

The phototherapy system makes use of the efficiency of 6 Blue Power LED's which supply a radiant potential five time superior to a normal neon tube lamp, thus greatly increasing the treatment's efficiency. 
The treatment is managed using the same micro-processor control which allows to set and monitor, using a dedicated time counter, the current, ongoing and remaining therapy times as well as the total phototherapy time and the life of the LED's. 
The illumination system is equipped with 4 Daylight LED's which supply a source of white light making for optimal visibility of the newborn. The apparatus is equipped with a height adjustable chrome plated stainless steel stand which has an internal device that facilitates and balances the movements. 
The base is made of oven-baked painted stainless steel mounted on 5 cm diameter wheels. The apparatus footprint is 0.4 m2 and its weighs approximately 19 kg.
Please log in or register in order to:
- access the technical data sheet
- download the catalogue
- get a quote
- obtain a product sample