Manual neonatal resuscitator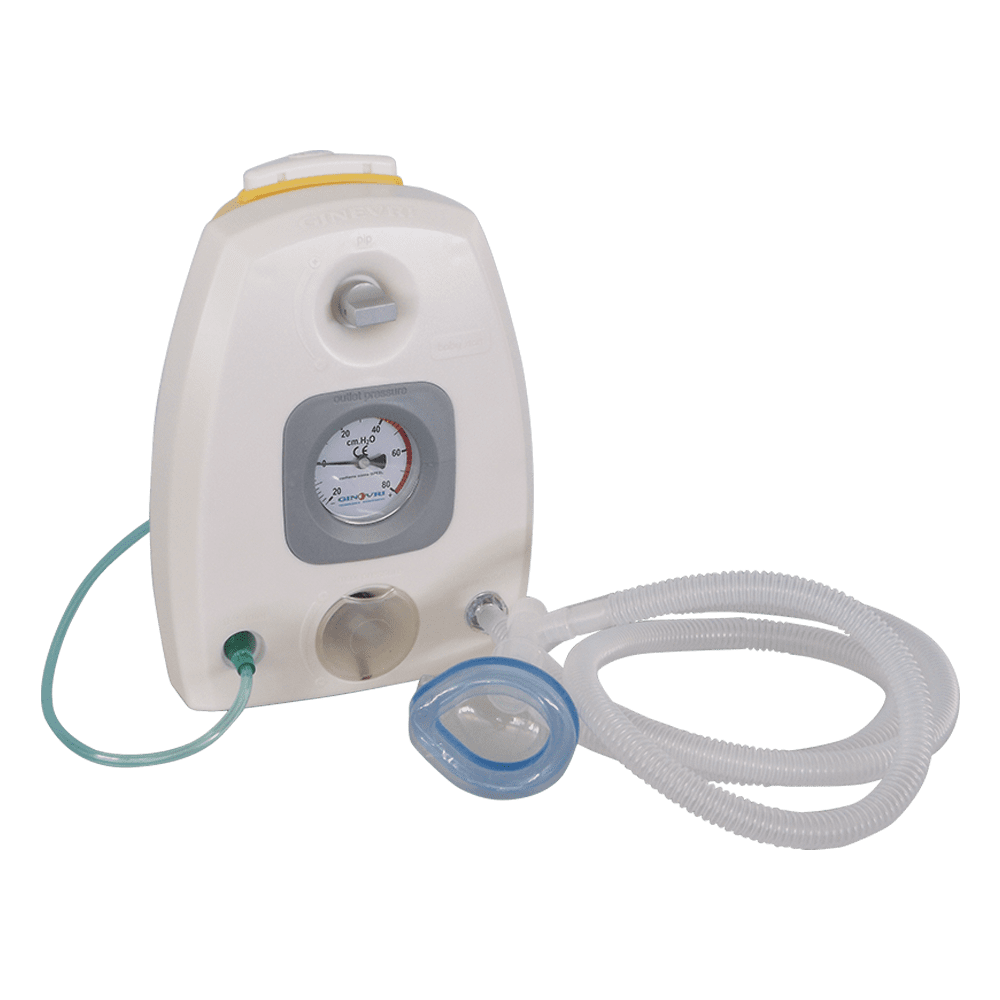 The Baby Start is a light and compact manual resuscitator, designed for use in delivery rooms and neonatal intensive and semi-intensive care units.
Various interfaces can be connected to a T-piece to carry out resuscitation: face-mask, short bi-nasal prongs, laryngeal mask, double-loop inspiratory cannula, and endotracheal tube.
The parameters—peak inspiratory pressure (PIP) and end-expiratory pressure (PEEP), or continuous positive air pressure (CPAP)—are set manually and read on the device.
An integrated timer counts seconds and signals 5, 10 and 15s with a longer sound.
The supply of air and oxygen is regulated at source by a flowmeter or a blender. An optional humidifier can be added to heat and humidify the gas flow.
The Baby Start is supplied with a single T-Piece patient circuit complete with face-masks (2 sizes),
The Baby Start can be mounted on an infant warmer, a transport incubator or a resuscitation trolley.
Please log in or register in order to:
- access the technical data sheet
- download the catalogue
- get a quote
- obtain a product sample