The innovative, reliable system, designed to provide an additional heating source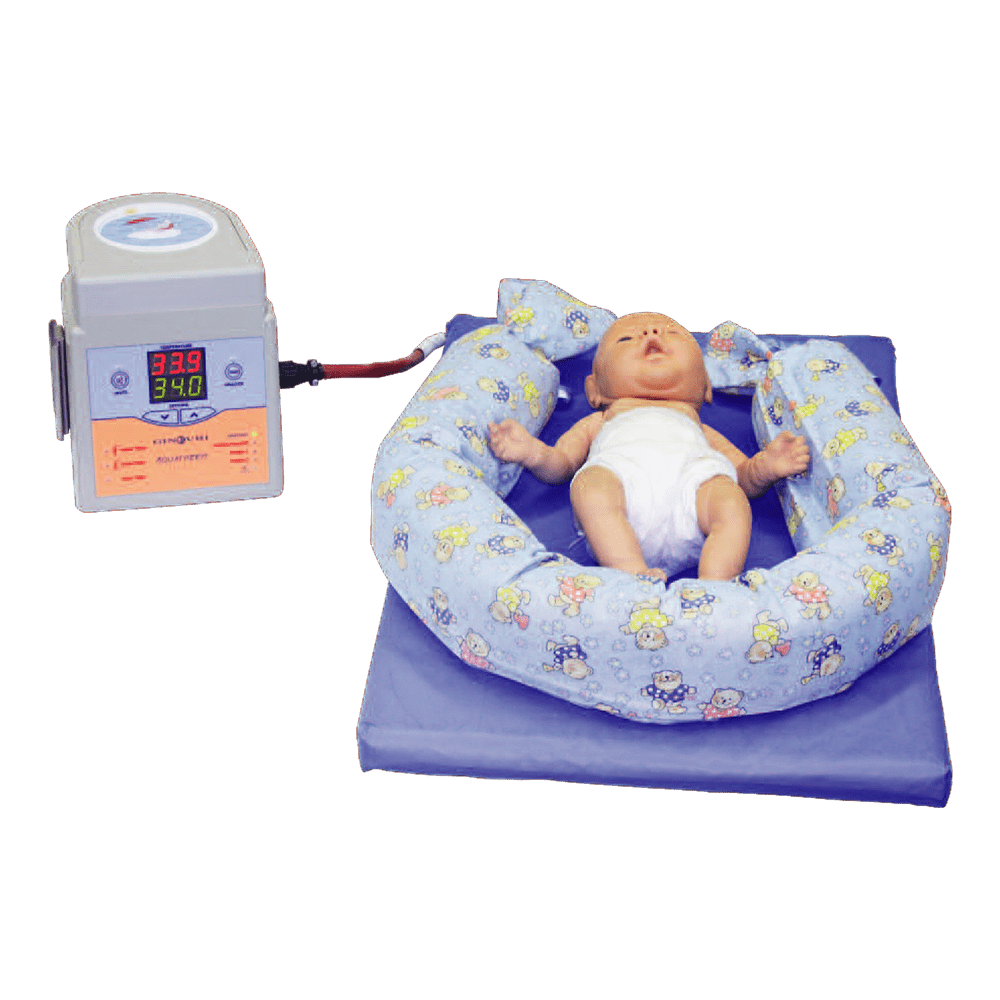 Aquatherm is an innovative, reliable system, especially designed to provide an additional heating source optimum control of patient's temperature in any critical circumstance or application. 
It comes standard equipped with: Control Unit and Heating Mattress.
– The Control Unit controls and regulates the heater output of the mattress to establish and maintain the temperature at set values. It provides a comprehensive range of controls and alarms which ensures user-friendliness and reliability of the  Aquatherm system.
– Heating Mattress, result of the latest "Aquagel" technology, provides both an pressure relieving surface next to the baby, effective also in reducing vibration, and storage, which allows to maintain the temperature when the unit is disconnected or in case of internal transportation of the patient.
A soft fire-retarding foam-rubber mattress minimises temperature dispersion below mattress deck.
The Heating Mattress incorporates a foil shaped heating element which has been especially designed to provide safe and homogenous heating distribution on the mattress. Two ultra-sensitive temperature sensors are included within the mattress for a double safety of the patient.
The Heating Mattress can also interface directly with the control panel of GINEVRI Infant Warmers Alhena Line.
Aquatherm system is light weight to facilitate positioning: the Control Unit can be either freestanding or be quickly mounted on any appropriate vertical surface, using available accessories. The Heating Mattress can be placed on a care bench or fitted in any properly dimensioned incubator tray or baby crib.
Please log in or register in order to:
- access the technical data sheet
- download the catalogue
- get a quote
- obtain a product sample