Neonatal heating mattress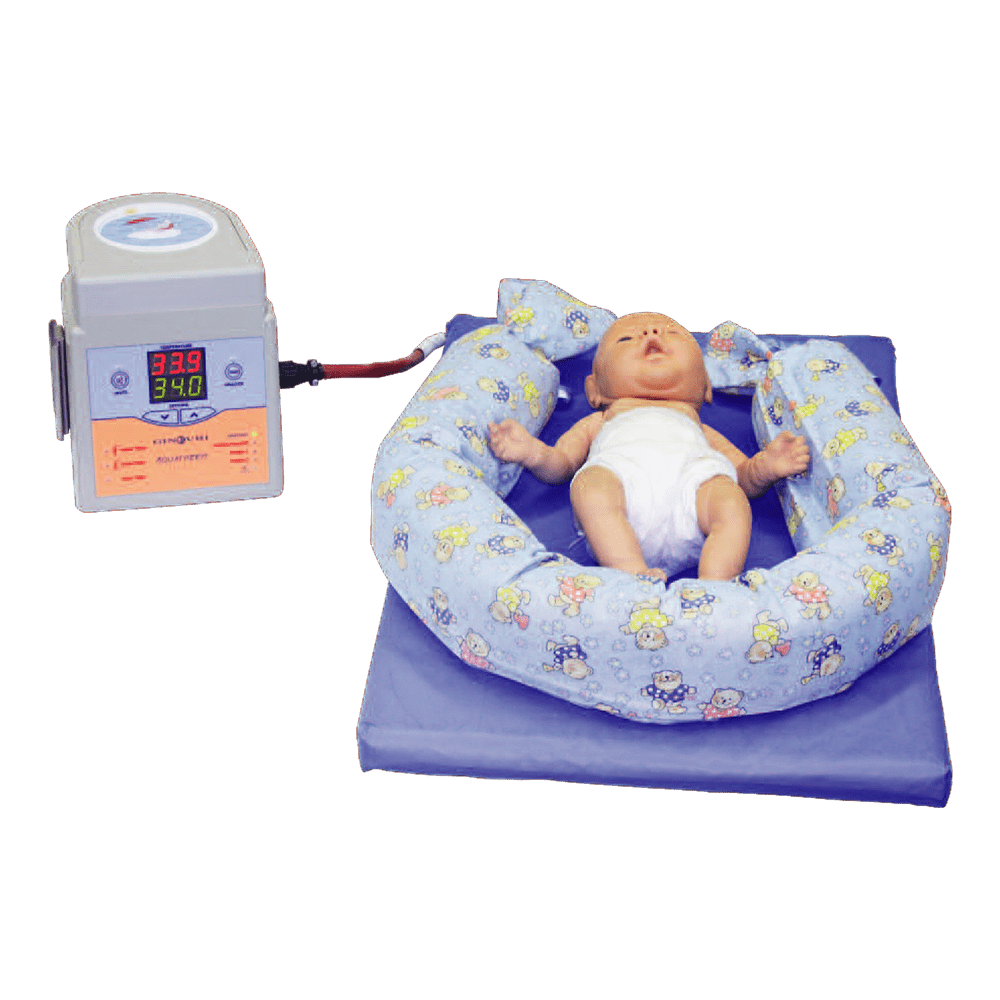 Aquatherm is a heating mattress to provide optimum control of a patient's temperature.
It comprises a Heating Mattress and a Control Unit.
– The Heating Mattress is a comfortable surface for the baby that is made from fireproof foam-rubber. It incorporates both a heating element for safe, evenly spread heat and two highly sensitive temperature sensors for fail-safe temperature control. 'Aquagel' technology ensures that the temperature is maintained even when the unit is disconnected eg during transport.
The Heating Mattress can be placed on a care bench or fitted in a cradle.
– The Control Unit has user-friendly settings to regulate the heat output of the mattress. It also contains an alarm system.
The Control Unit can be used freestanding, or it can be mounted on a vertical surface using a dedicated wall-mount.
Aquatherm can also interface directly with the control panel of GINEVRI Alhena Infant Warmers.
Please log in or register in order to:
- access the technical data sheet
- download the catalogue
- get a quote
- obtain a product sample