Two different version of Infant Warmers:
Alhena and Alhena Plus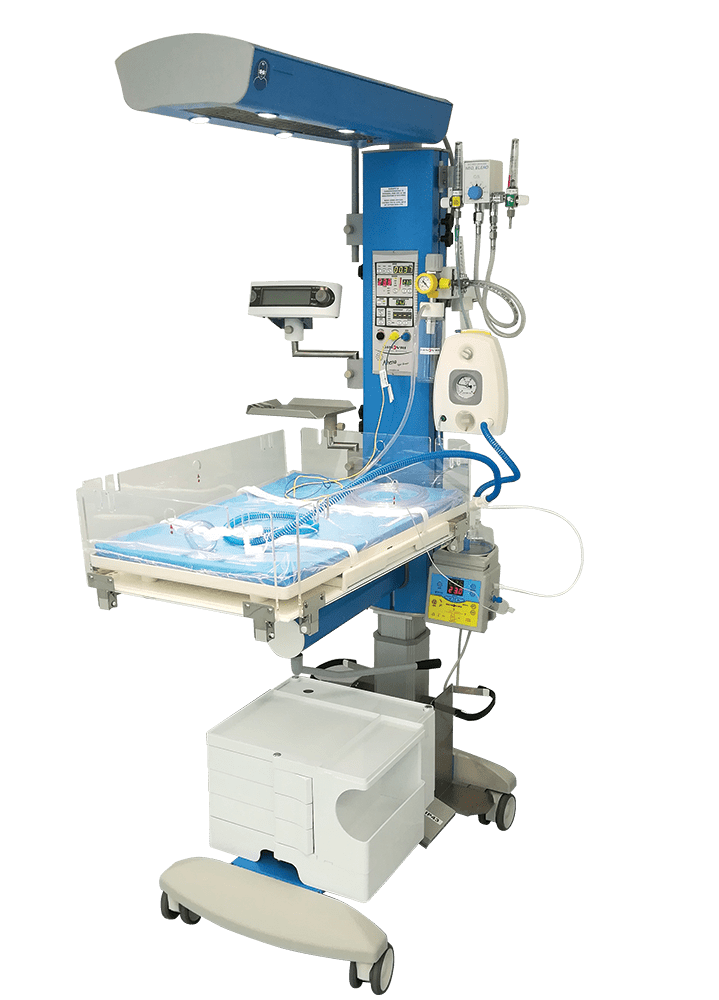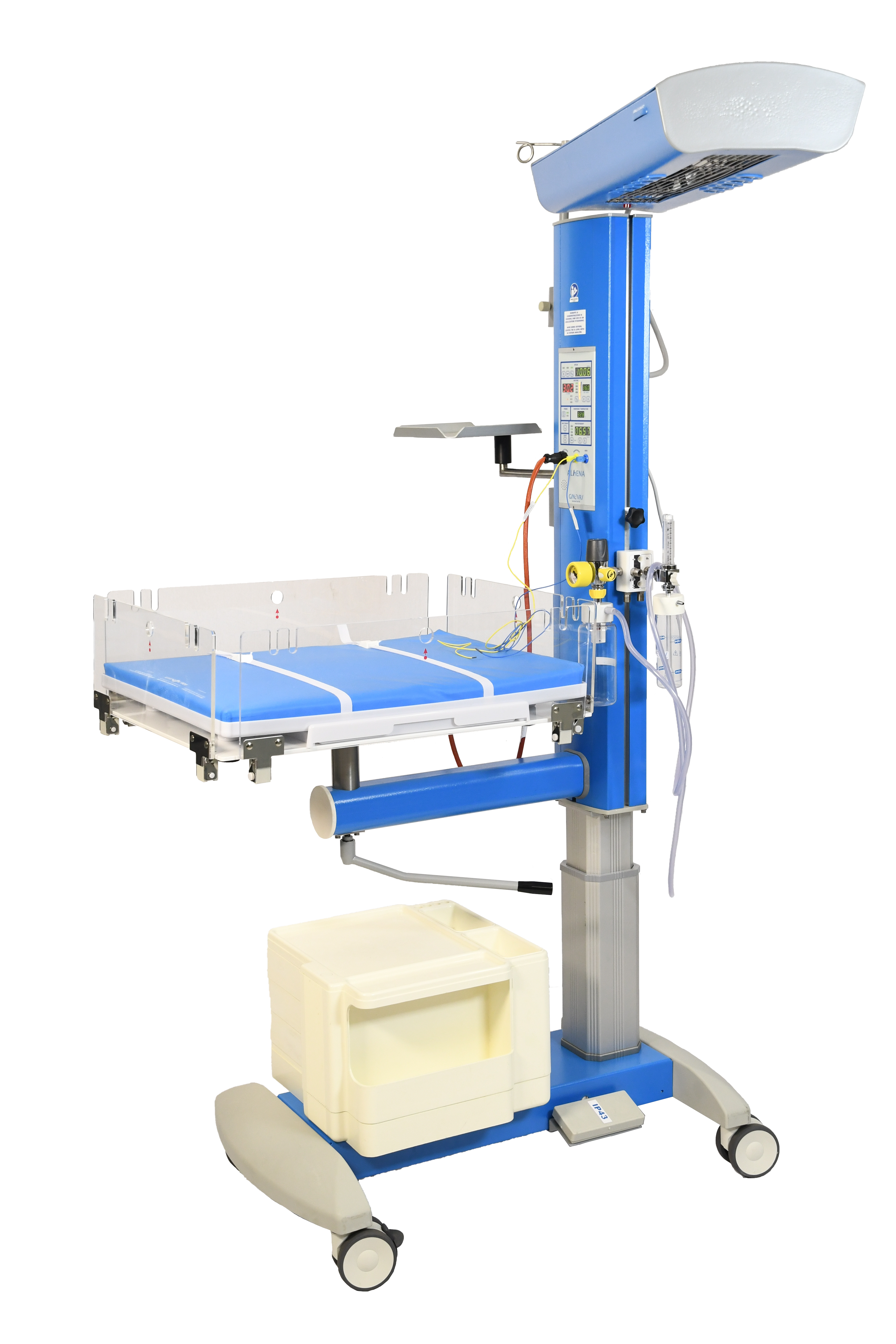 A temperature controlled environment is fundamental for the therapy and treatment of newborns. Alhena Infant Warmers combine temperature control with easy access to the patient in the delivery room and NICU.
Heating can be set to Automatic, Manual or Pre-Heating Modes.
Visual and acoustic alarms ensure safety of operation.
A digital timer with acoustic signals (intervals at 1, 3, and 5 minutes) helps track the Apgar score.
The cradle-base rotates and tilts from a ball-joint giving maximum flexibility in positioning. Each sidewall of the base can be folded down or removed.
An advanced control panel gives access to all functions.
Alhena Plus adds a phototherapy system for treating of babies with jaundice. Phototherapy is delivered by 6 powerful blue LEDs (wavelength 455nm) and illumination is provided separately by 4 white daylight LEDs so that the patient's effective skin colour is easily observed.
Both Alhena Infant Warmers are designed to make the work of health-care professionals as easy as possible. They give direct control over temperature and provide easy observation and free access to the patient. The intelligent design allows a wide range of accessories to be deployed unobstructively on the Alhena, including devices for ventilation, oxygen therapy and monitoring of vital parameters.
Please log in or register in order to:
- access the technical data sheet
- download the catalogue
- get a quote
- obtain a product sample